Independent Advisory Council
Sionna's independent Advisory Council is composed of senior industry professionals, with varying business backgrounds and specializations. The Advisory Council meets with Sionna's senior management team on a quarterly basis, participates on certain Sionna Committees and provides independent oversight and guidance on the firm's direction.
Lee Watchorn, Chair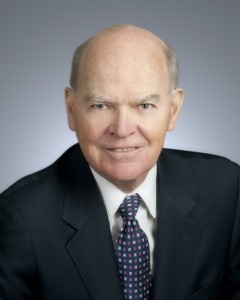 Lee Watchorn has been a member of the Sionna Advisory Council since 2005 and became its Chair in 2016. Lee is President of the Watchorn Advisory Group, a company he established to provide advice to senior business leaders.  Prior to that, Lee had a lengthy career at Sun Life Financial, and for eight years, was responsible for all of Sun Life's Canadian operations. 
In 2018 he was appointed as a Trustee of ONE-T, an Employee Life and Health Trust, which was set up to provide life, health and dental benefits to non-union employees in Ontario Schools. Lee is a past Chair of Prostate Cancer Canada and a past President of St. John Ambulance Ontario Council. He recently retired after 12 years as Director of Equitable Life, and in 2019 retired from a number of insurance company boards in Bermuda and the Caribbean. Lee developed, and currently teaches, a course in the MBA program at the Schulich School at York University.
Linda Bertoldi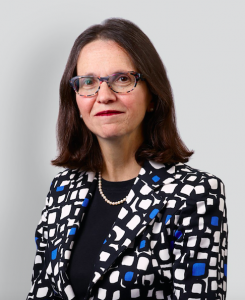 Linda Bertoldi has served on the Sionna Advisory Council since 2005. Linda is an experienced corporate director and retired corporate lawyer. She was formerly a senior partner at Borden Ladner Gervais LLP, a major Canadian law firm and recognized as a leading lawyer in the power and infrastructure sector. 
Linda is currently a director of Northland Power Inc., the Women's College Hospital Foundation and Humber College Institute of Technology & Advanced Learning, and previously served as a director of the Alzheimer Society of Toronto, the Association of Power Producers of Ontario, the Canadian District Energy Association and Mackenzie Financial Corporation. Linda was recognized as one of Canada's Top 100 Most Powerful Women, by the Canadian Civil Liberties Association for excellence in advocacy and philanthropy on behalf of those with dementia, honoured by the Italian Chamber of Commerce of Ontario as the RBC Businesswoman of the Year and is the recipient of the Lifetime Achievement Award from the Ontario Energy Association.
Brian Shaw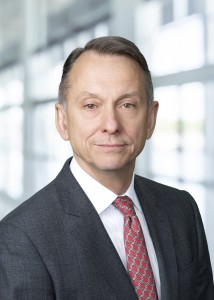 Brian Shaw joined Sionna's Advisory Council in 2014. With more than 40 years of industry experience, Brian brings extensive expertise and insight regarding banking, finance, investor relations and corporate governance.
He served as Chairman and Chief Executive Officer for CIBC World Markets from 2005 to 2008 and prior to that managed the global equities division for several years.
Brian is involved with a number of boards, including Ovintiv, NuVista Energy, Lakeview Mortgage Funding, Manulife Bank of Canada and Manulife Trust Company. He previously sat on the boards of Patheon and PrairieSky Royalty.
Heather-Anne Irwin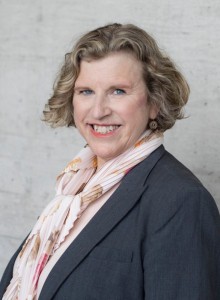 Heather-Anne Irwin has been on the Sionna Advisory Council since 2015. She has been involved in the finance industry for 35 years. She currently oversees the Master of Financial Risk Management Program at the Rotman School of Management, UofT and teaches in that program, Masters of Finance and Institute of Corporate Directors programs. She began her career with Citibank in fixed income, then investment banking and equity capital markets with Nesbitt Burns and TD Securities.
She is on the board of Artis REIT, the Ontario Finance Authority and its Audit Committee, on the board of Philbrooks Boatyard and on the Independent Review Committee of Starlight Investment Capital. Heather-Anne has been on the Board of InnVest REIT, where she chaired the Corporate Governance and Compensation Committees. She is the founding President of Women in Capital Markets and continues her WCM involvement as a member of its Advisory Board.
David Feather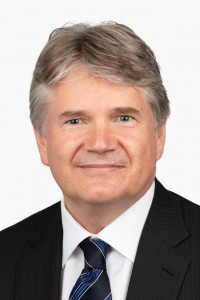 David Feather joined Sionna's Advisory Council in 2019. He has 30 years of experience in the investment management industry and is currently Chairman of Russell Investments Corporate Class, having been President and CEO of Russell Investments Canada Ltd. From 2010 to 2017. Previously, he was with Mackenzie Financial Corp. from 1991 to 2010 and was President of Mackenzie Financial Services Inc. from 2002 to 2010. He has also worked in the Economic Strategy Group at Ernst & Young and in Corporate and Government Banking at Bank of Montreal.
He is engaged with several wealth management and investment organizations, including The Glen Road Trust, JC Clark, Laurus Investment Counsel, Timbercreek Financial and Wellington-Altus Holdings.
David is a director and past Chairman of The Peter Cundill Foundation, a Bermuda-based purpose trust with a mission to improve the wellbeing of young people. The Foundation's investment portfolio has maintained the value-driven investment beliefs of it's benefactor. He is also a member of the Board of Governors of McMaster University, and Raising the Village. He has previously been recognized as one of Canada's Top 40 Under 40 and has received The Wayne Fox Distinguished Alumni Award for DeGroote School of Business at McMaster.